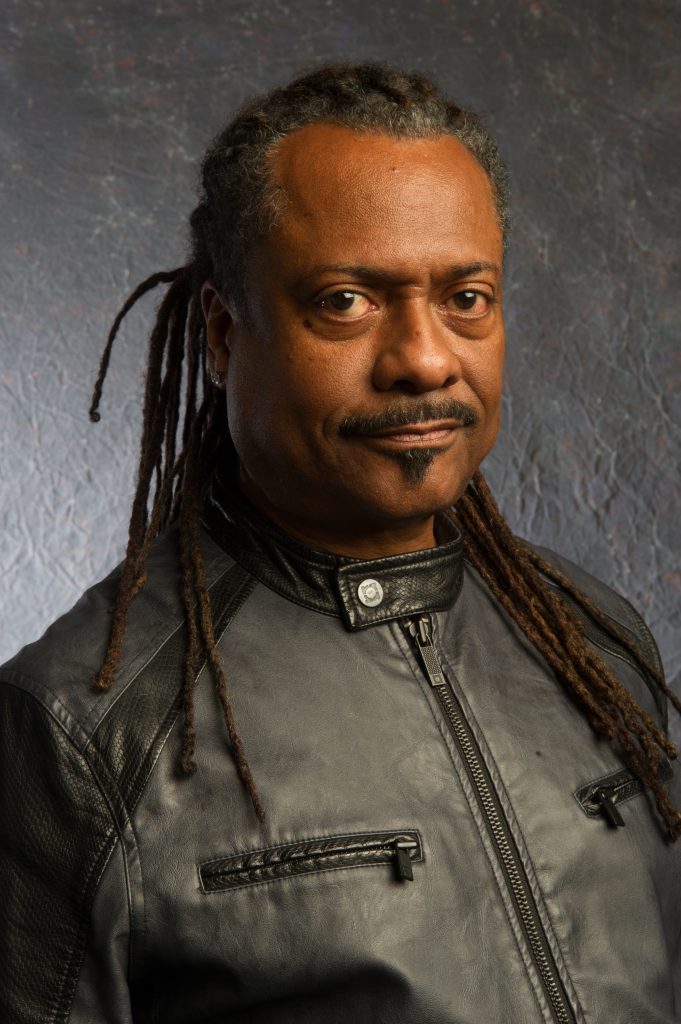 I also met Vernon Black for the first time at a late-night writing session at Rick Barretta's Flight Studios. As we got to know each other and got more comfortable writing together, Vernon would come to my house, and we would work on songs together in my garage studio, with my dog Enzo by our side. In our third session Vernon jammed some chords on his guitar, and I made up a vocal melody over it, and within about an hour we had written our first song together – "Last Time". In future writing sessions over the next year, I would play him some new songs I had written on guitar or piano, and he would add some chords, write a bridge, and help tweak the arrangements – leading to much improved versions of "Hard 2 Luv U" and "Whispers".
Vernon is a Producer, Composer and one of the best guitar players in the world. Over his 50+ years working across the highest levels of the music industry, he has had one of the most interesting, diverse and successful careers of anyone in rock history. The list of the people he has worked with is a virtual pantheon of many of the most important rock and roll hall of fame artists of the past 50 years – Mariah Carey, Whitney Houston, Stevie Wonder, Aretha Franklin, Chaka Khan, Celine Dion…and the list goes on and on and on.
Vernon co-wrote 4 of the songs on "Forward", played electric guitar on every song, and played the two epic guitar solos on "Hard 2 Luv U". As an Associate Producer of the album, his production skills were critical during both the pre-production phase and during our first full-band recording sessions, where he was instrumental in charting out the songs, helping shape the arrangements and helping to find the best chord voicings for each song.
Vernon and I also became good friends during this entire journey. We found shared similarities and connections in how we view the world and how we want to engage with it. We both have a goofy side and wacky sense of humor. We have enjoyed carpooling to gigs, hanging out and jamming & improvising together on stage.
We are just getting started and Vernon and I can't wait to roll out the live version of our musical vision to everybody soon. It's going to be a fun ride!
– Jay Middleton