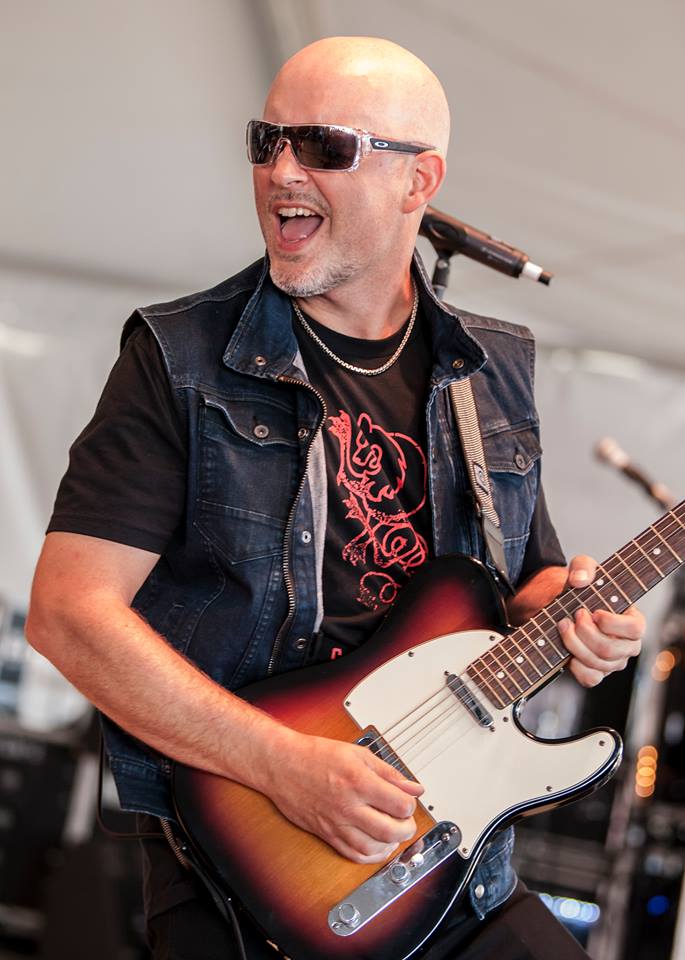 Jude brought a rock edge to the album "Forward", playing electric rhythm guitar on "Whispers" and "Last Time" – and he also performed the two shredding lead guitar solos on "Last Time".
Jude and I go way back to my very first gig in San Francisco after relocating here from LA in 2002, playing at a small local club with our friends Diz Dismore and Dave Cotter. It was my first exposure to the Bay Area music scene and Jude and I would go on to become lifelong friends and play hundreds of shows together with All Star Jukebox and other local bands. Jude and I also recorded an original album together with Tony Saunders and our friend Brian Sharp called "Mantra".
Jude Gold is currently the lead guitarist for Jefferson Starship and has always been one of my favorite guitar players. He has written a song with Grace Slick and has worked with many top artists including Eddie Money, Greg Howe, Stuart Hamm, Billy Sheehan, Kristin Chenoweth, 2 Live Crew, DJ Miguel Migs, JGB and many more. Jude has been an Editor of Guitar Player Magazine since 2001, where he has written many columns and feature articles. Jude also somehow finds time to host a podcast called "No Guitar is Safe", where he has done several hundred shows interviewing and jamming with many of the world's greatest guitar players.
One of my favorite things that Jude has done is his funky and rockin version of "Funkytown" where he plays all the instruments. The video is super cool too. Guitar hero Joe Satriani raved, "Jude Gold's 'Funkytown' is killin'! Only Jude could pull this off technically and make it fun to listen to as well."
– Jay Middleton