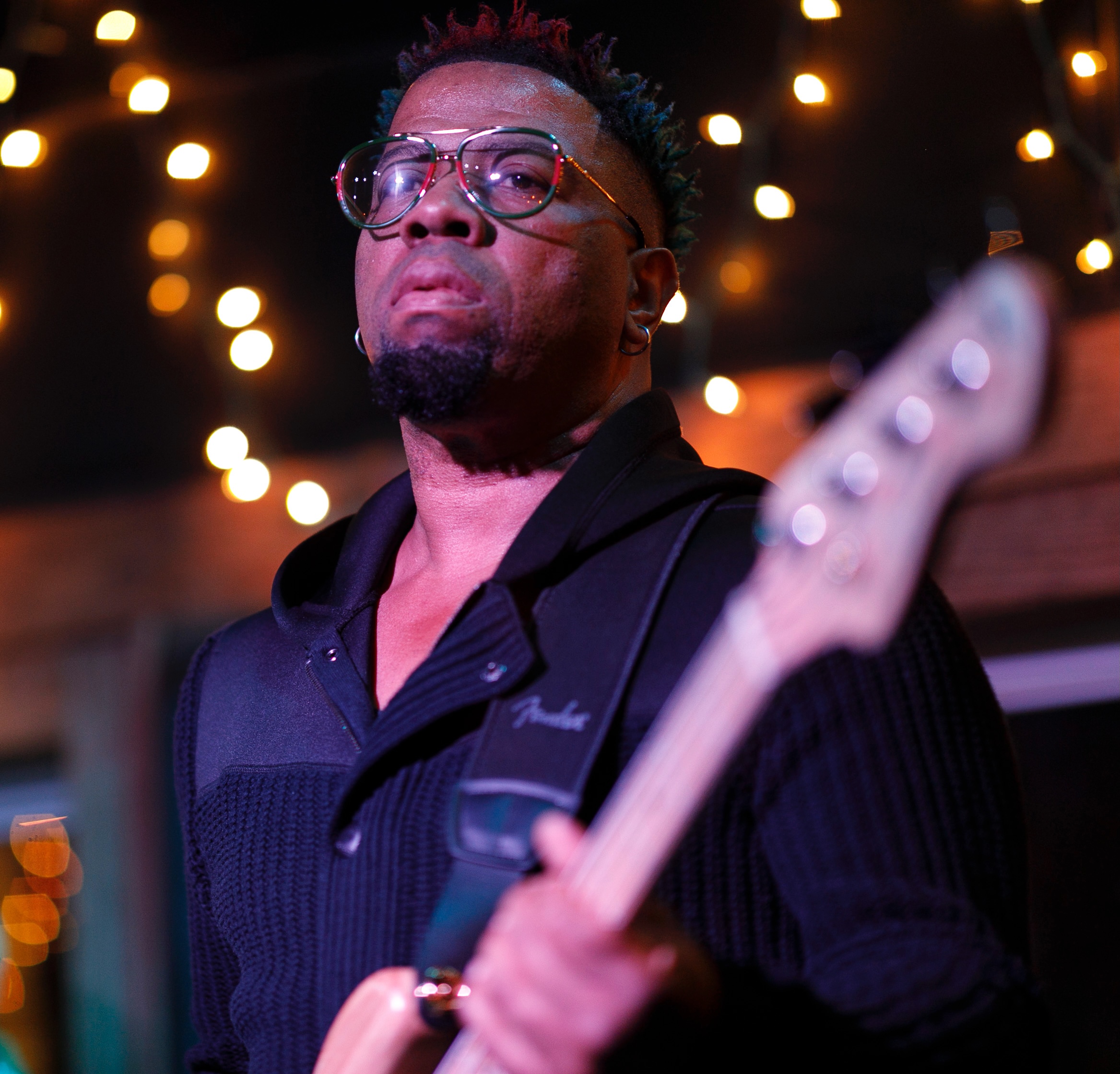 Eric played bass on all of the songs on "Forward", bringing his funky groove, creativity and positive spirit to all of his tracks. His nickname "Pik Funk" is well-earned for his super funky bass style. Eric is the consummate professional and he quickly played the perfect part on every song we threw his way in just a few takes. Carl and Eric are like family and Eric has played bass on many studio and live projects for Carl over their friendship of 30+ years. These include touring with Sheila E, Michelle Shocked and many more.
Eric has played with many top artists in his career including Justin Timberlake, Janet Jackson, Destiny's Child, P Diddy, Babyface, Jamie Foxx, Jill Scott and many more. He has also served as the Music Director/Band Leader for Rhianna, Lalah Hathaway, Fantasia and many others.
In 2021, Eric was named to the prestigious SJ Mercury News all-time Top 25 Bay Area bass players list. He currently is the Music Director for Latoya London and plays often around the US with his brother Jubu in Legally Blynde & The Jubu Smith Experience.
A man of strong faith, Eric is a monster musician who is also an admirably down-to-earth and humble rock star. I think that this line from his website sums him up perfectly: "He is a pleasant soul with an infectious smile. He finds a friend in all those who know him and regards himself as "blessed" in every way".
I loved what Eric brought to the record and also enjoyed getting to know him better. I look forward to working together lots more in the future.
– Jay Middleton