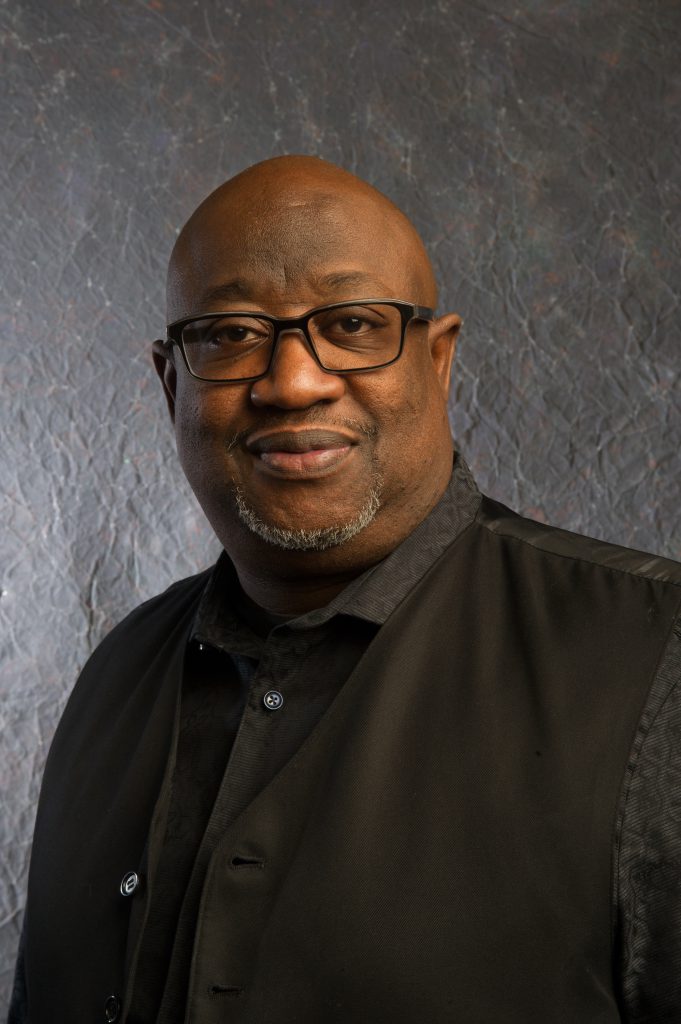 I first met Carl Wheeler at a late-night writing session at Rick Barretta's studio, Flight Studios. I played him something on the piano that I had been working on and sang him a melody. Within an hour we had most of "Get a Little" written. In our next session a few weeks later we wrote "I Like the Way" in similar fashion over the course of a few hours. This was the start of a successful songwriting & recording partnership, and eventually a deep friendship, that would lead to the album "Forward".
Carl is a Grammy-winning Producer, Composer and piano/organ/synth player who was a founding member of Tony Toni Toné and then spent 23 years touring with Frankie Beverly & Maze. He has worked with everyone from Prince to Green Day and is well-versed in all styles from rock to soul to R&B to pop to gospel to hip hop – and all stops in between. He currently works as a Producer & Engineer at FM Recorders, Emeryville, CA – the studio he owns with his partner Tommy McElroy (En Vogue).
Carl was the Producer of "Forward". He also co-wrote three of the songs with me, played piano/organ/synth on every song and sang background vocals on "Last Time" & "Get a Little". He brought all of his world-class skills and decades of top level experience to the project. A true creative genius, Carl has a knack for knowing exactly what each section of the song needs. He has an amazing ear for finding perfect balance in his mixes where all parts can be heard clearly, but also emphasizing certain cool parts to stand out in moments, without ever stepping on the lead vocal. A master of hooks and ear candy, Carl also excelled at the background vocal arrangements, helping to build just the right harmonies on the songs to best support the lead vocal melody. That's no surprise since he's been a Choir Director since he was 8 and has produced and performed with many of the top Gospel artists for 40+ years. The son and brother of local Oakland pastors, Carl is a family man of strong faith who is deeply involved in his church and community.
It was an honor and a privilege to work with and also become good friends with Carl during the making of "Forward". Outside of our strong musical connection, we enjoyed talking about politics and the joys (and heartaches) of raising families, taking ear breaks to watch Warriors games and sampling all the great restaurants around his studio in Oakland and Emeryville. It was a blast making this record together and the best part is that we are just getting started. Much more joyful music to come from us!
– Jay Middleton